This past winter, pre-pandemic, we setup in Sayulita near Puerto Vallarta for a simple sun & surf & coconut shrimp vacation, in contrast to our usual style of travel.
But the old desire to experience something new couldn't quite be suppressed so I ended up booking our return flights to Vancouver out of Mazatlán, which also happened to be a few dollars cheaper for a double win.
This gave us a chance to see the stretch of Riviera Nayarit between Puerto Vallarta and Mazatlán, and see why Mazatlán calls to so many snowbirds.
Mazatlán vs Puerto Vallarta
If you ask 10 people to compare these two cities, you're going to get a wide range of answers but a few trends may emerge. Some people feel Mazatlán is
cheaper,
more local,
more spread out,
has better food,
and is debatably more friendly (can you feel the love?)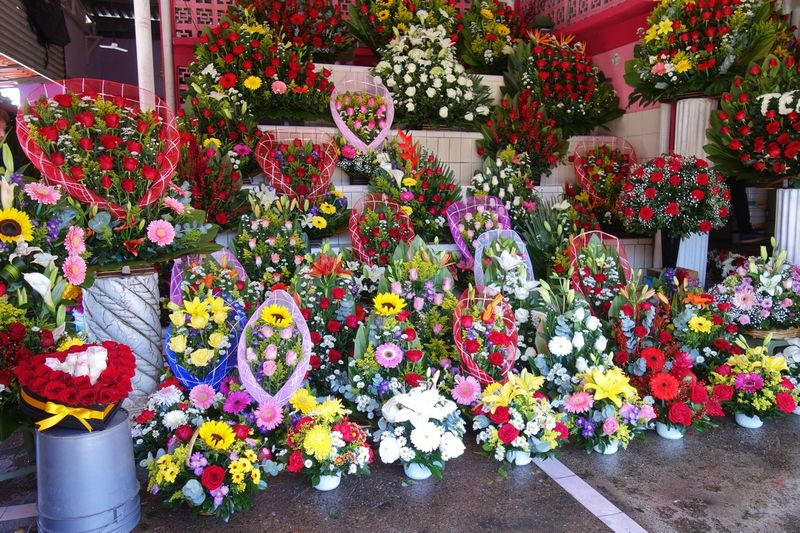 At almost half a million people each, I would personally tend to only spend a few days at the beginning or end of a trip in either, but if I had to choose one for a one week vacation…I'd choose Mazatlán.
While Puerto Vallarta's malecón is something special in the world of malecóns (besides its proximity to Sayulita), Mazatlán has less of a sprawling big-city vibe.
  Mazatlán is the sort of place you rent an apartment in the old town and discover all the best local restaurants.
Mazatlán Zones Compared
Mazatlán is divided into a few distinct zones. Having an understanding of these zones is key to choosing the right accommodation and planning your day trips.
Centro Histórico, which is the peninsula at the south end of the city, is the heart of the city.
Here you will find markets, culture, and local restaurants. Travelers will feel at home renting an apartment in this area, but with the exception of a few plazas it gets pretty quiet (eerily quiet) at night.
The Golden Zone (Zona Dorada) starts around Valentino's, opposite offshore Isla de Venados, and extends north to the marina.
Here you will find a dense cluster of hotels, bars, and more upscale restaurants catering towards tourists. There is a long and fairly desolate stretch of the malecón along the beach connecting Centro and the Golden Zone—better to catch one of the many buses or pulmonías (golf cart taxis).
Marina & Cerritos extends north of the Golden Zone all the way to famous Playa Brujas.
The resorts here have plenty of space to spare and you'll have the beach to yourself. Come here if you are looking for a more all-inclusive vibe.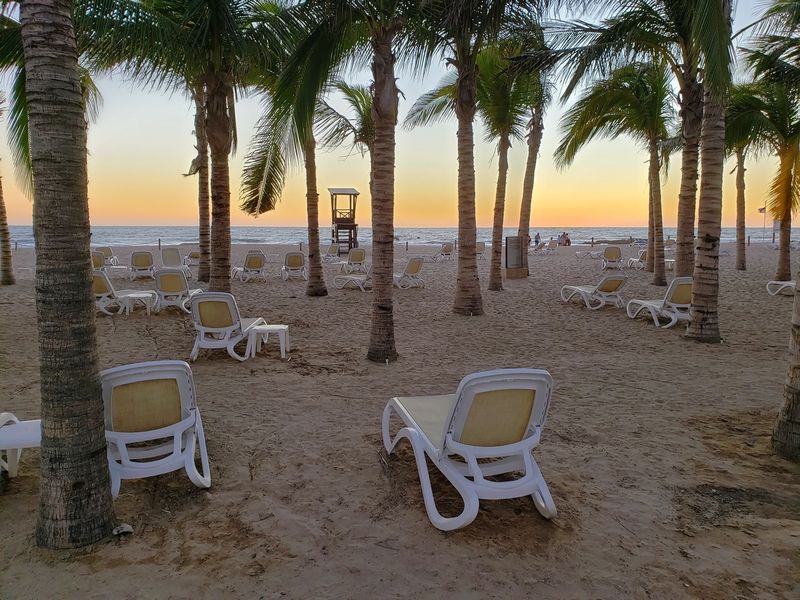 Mazatlán Itinerary Day 1
Tour the Centro Histórico
Built in the 1820s and 1830s and filled with historic landmark buildings, you can spend a stimulating afternoon enjoying the architecture and galleries and nearby markets before settling in to one of the many outdoor patios lining Plaza Machado.
This plaza was my favourite city-oriented destination in Mazatlán, just beautiful with such a welcoming aura, and I found myself returning here every evening and most days.
Check out the Ángela Peralta Theatre and Immaculate Conception Cathedral while in the area and pay a visit to delicious Allegro Coffee and Bistro.
Walk the Malecón
From Plaza Machado, head west to the water and the southernmost point of one of the longest malecóns in the world.
Follow this waterfront promenade as far north as you wish, passing various natural and crafted points of interest including a public saltwater swimming pool, staircases up seafront pillars, many statues, and even some ruins.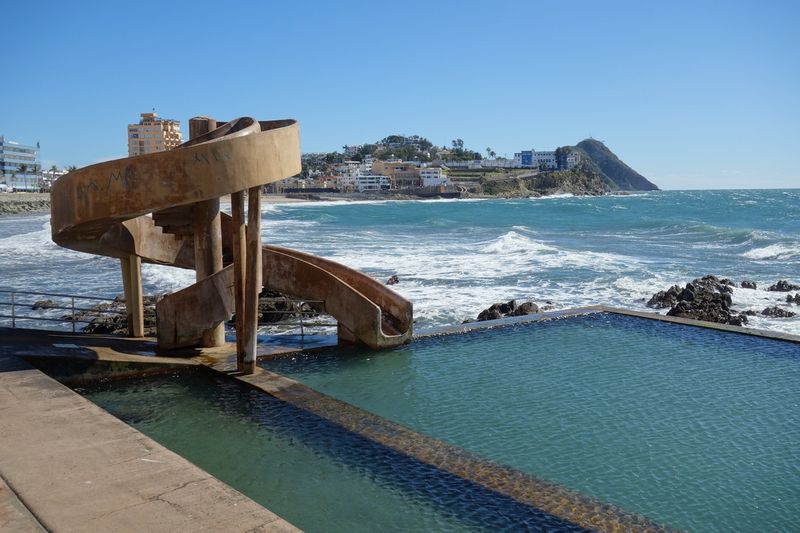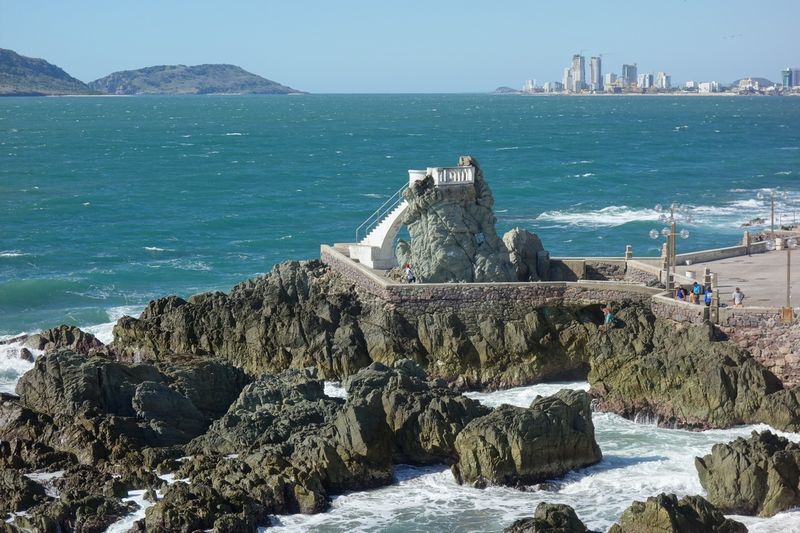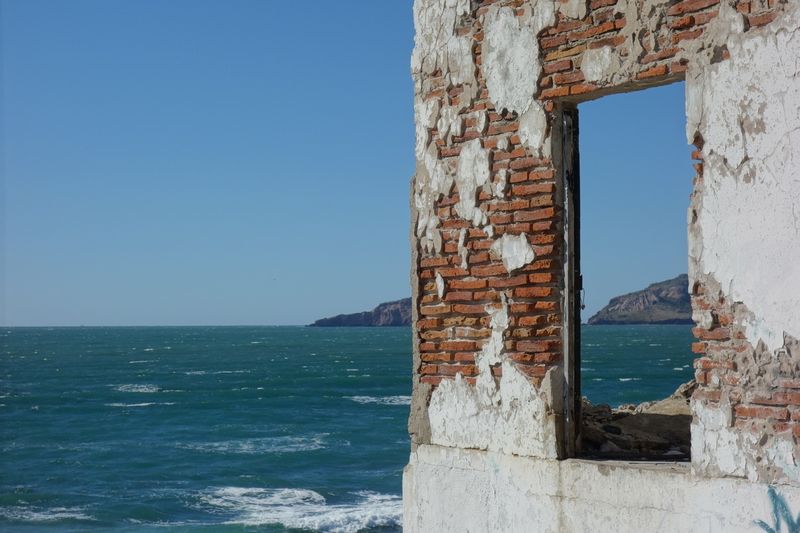 If you're timing is right, you'll be treated to a cliff diving spectacle off El Clavadista.
The malecón is the place to be for sunset, and you can hit your fitness goals at the same time: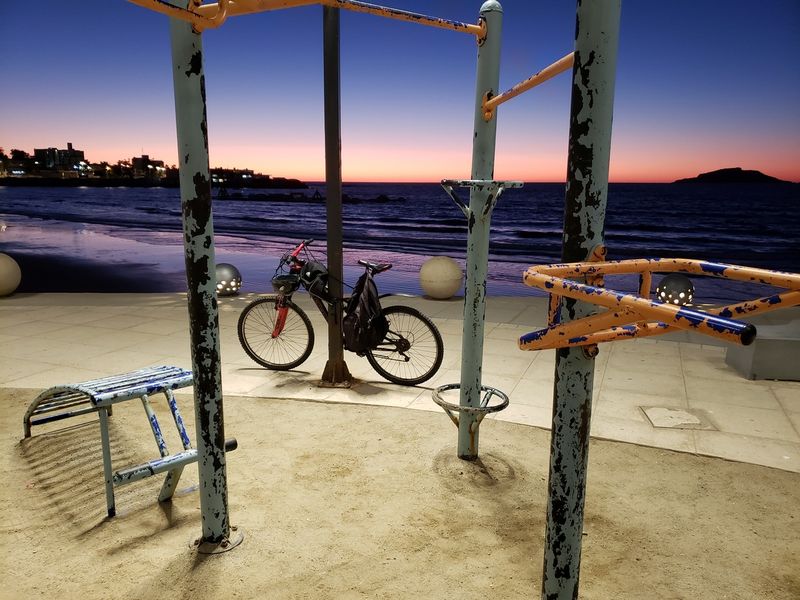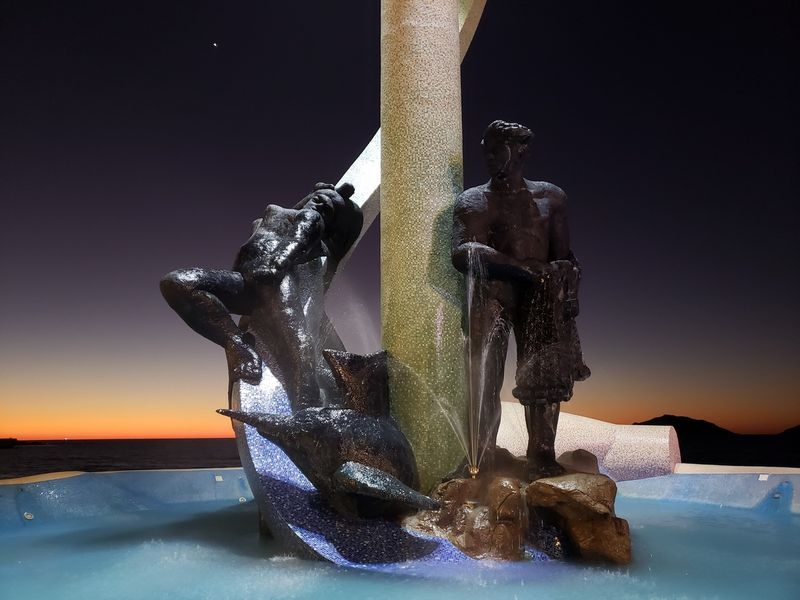 Socialize in Plaza Machado
Return to Plaza Machado to experience the evening scene in the plaza and surrounding landmarks.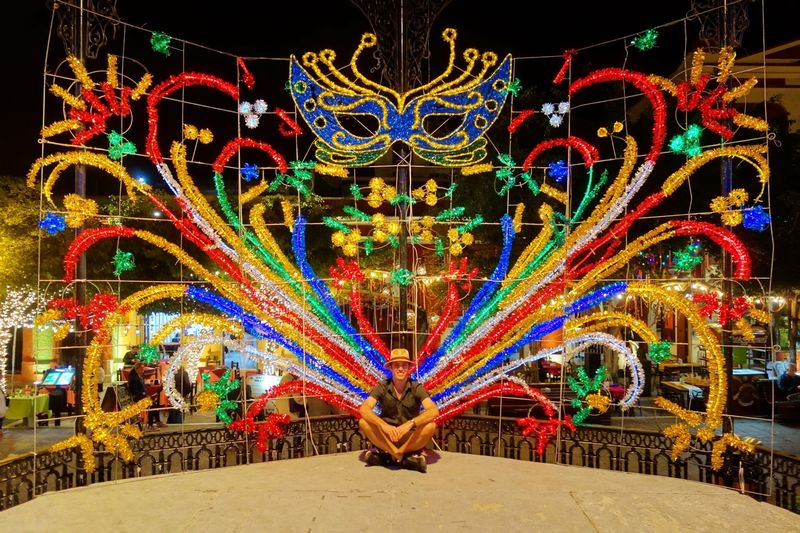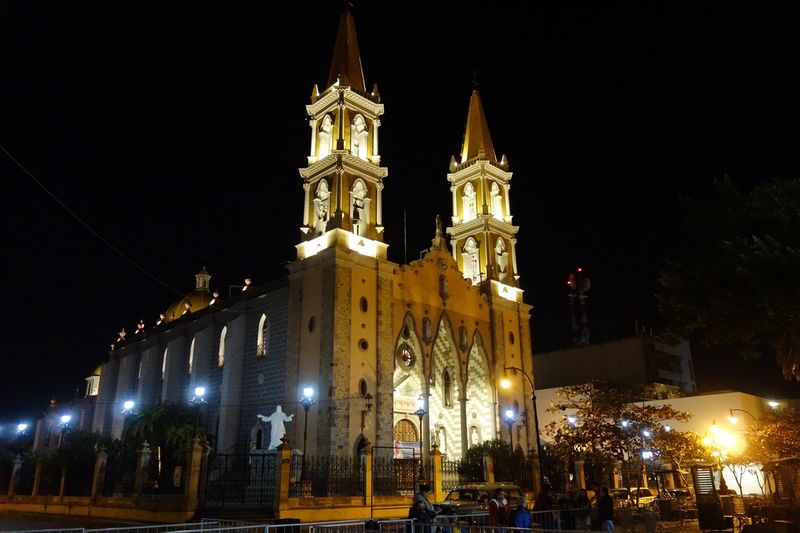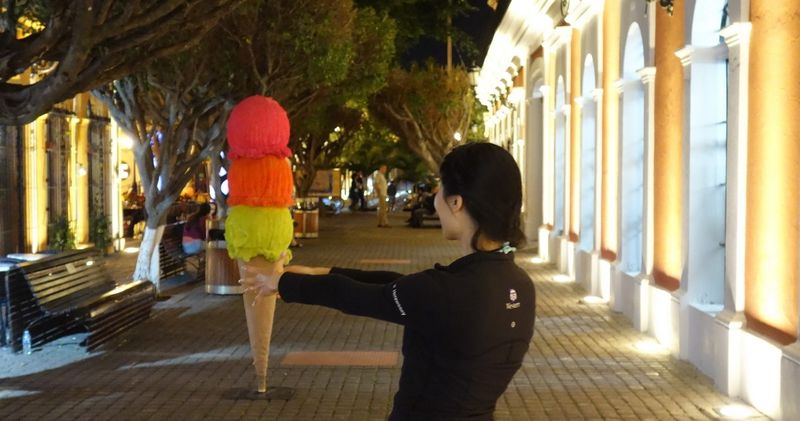 Mazatlán Itinerary Day 2
Climb the Faro de Mazatlán (Lighthouse)
A short pulmonía ride or a long walk will take you to the southernmost point of the city and a stiff climb up eye-catching Cerro Crestón to the lighthouse.
Let's be honest, you do this climb for the view…and maybe the cats.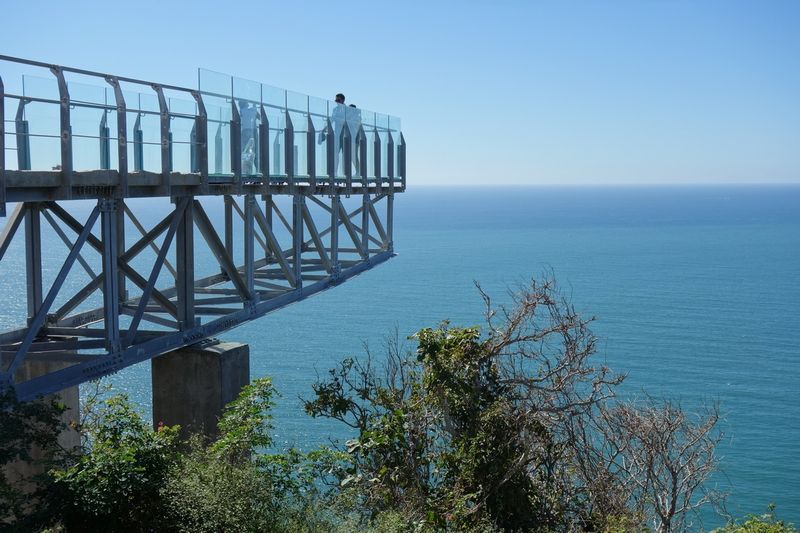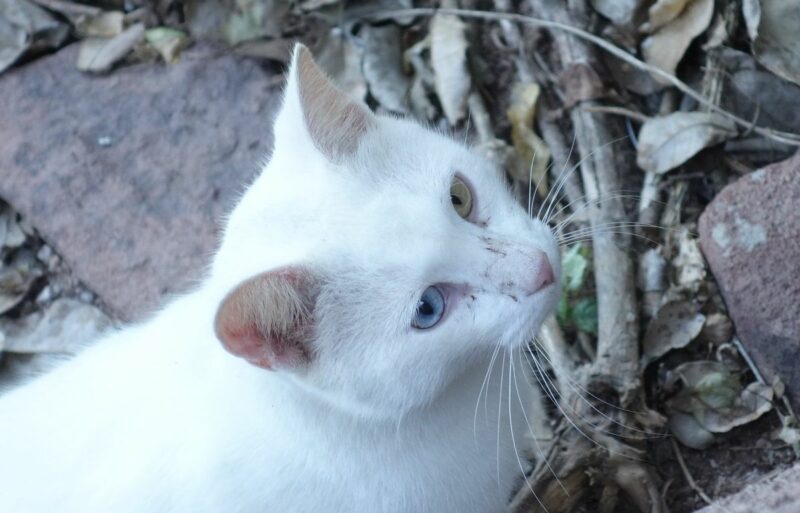 Relax on Isla de la Piedra
It's just a 5 minute ferry ride to this "stone island" from town, which isn't an island but might as well be due to its inaccessibility—it would take hours to drive here otherwise.
Kick your feet up and spend a relaxed afternoon enjoying the "island" vibes.
Party in the Golden Zone
After chilling all afternoon, you'll be ready to stay up late partying in the Golden Zone.
Mazatlán Itinerary Day 3
Playa Brujas
For something different, hop on the bus and ride it to the northern terminus. From here you can explore Playa Cerritos and Playa Brujas.
I connected the two beaches via a scramble along rocks and the cliff face, but can't recommend this—maybe it's fully passable at low tide but huge waves forced me to climb a cactus covered cliff. I found a great view though!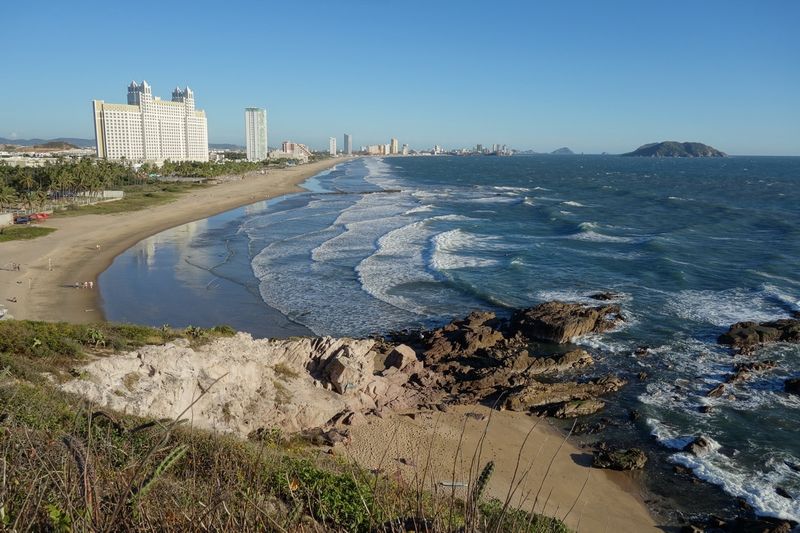 For experienced surfers, this is the place to be, with a raucous swell.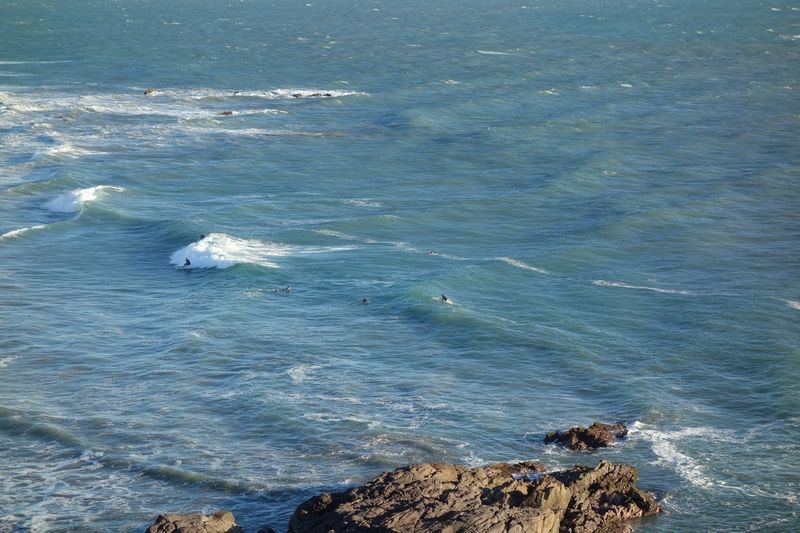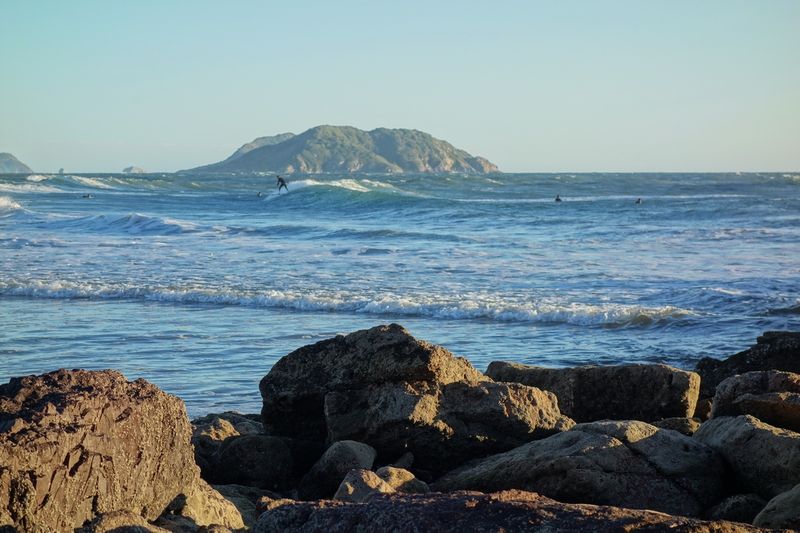 The resorts here, like Hotel Riu Emerald Bay, are also something to behold.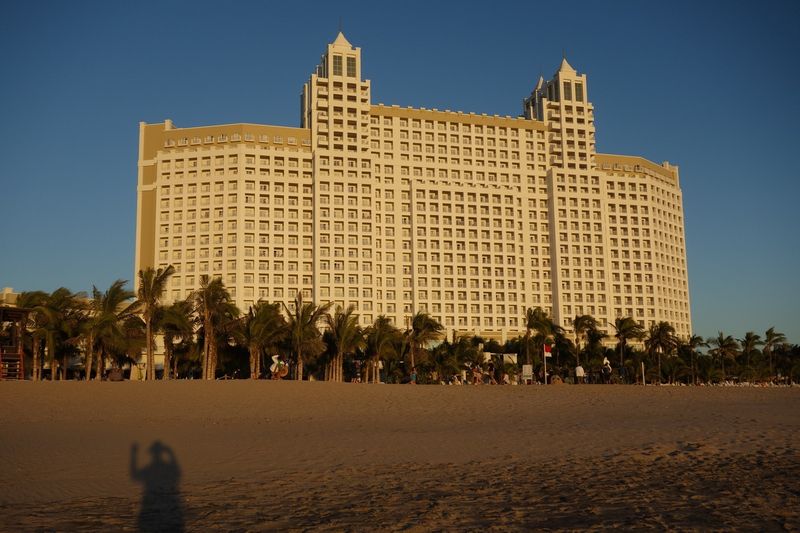 Mazatlán Dining
With so many stellar dining options, you really don't need a list. Wherever you are, you'll find great options almost wherever you turn.
One place stands out more than any other in my memory though—the local taco shop Super Tacos La Carreta!
4.5* with more than 1,000 Google reviews, so I'm not alone. Try the quesadillas—aww I wish I were there right now!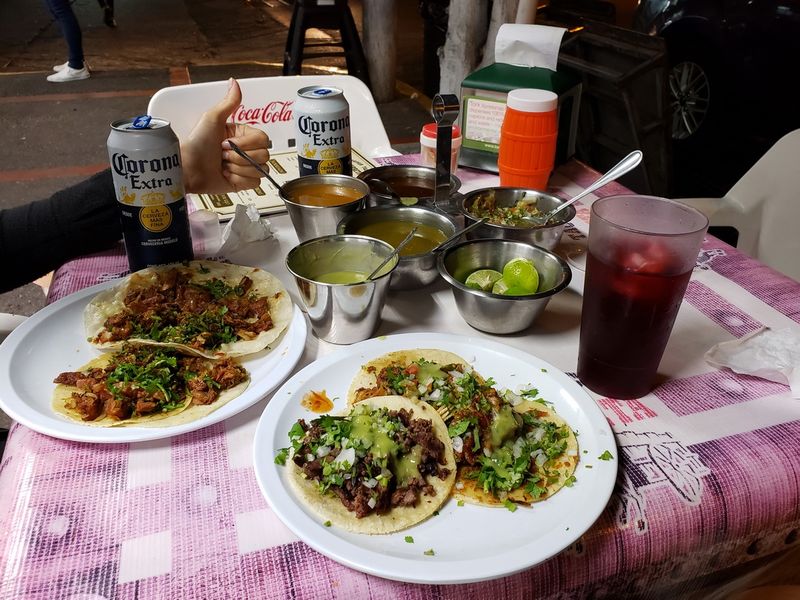 But alas, sometimes one has to pack it in and head home…there's a pandemic a-coming after all.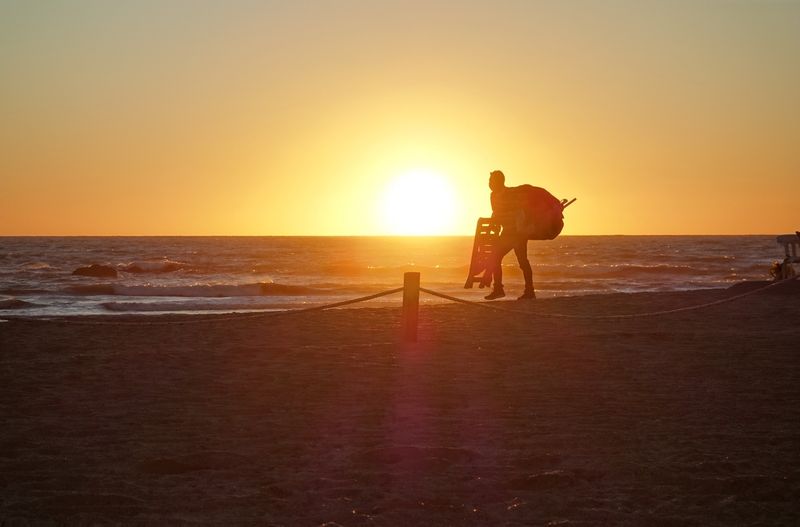 Your Favourite Winter Destination?
What's your favourite winter destination you're looking forward to seeing again? Let me know below!